Situs, Inc. was founded in Anchorage in 1992 by Elizabeth Dowler and Greg Pemberton as a unique marriage of occupational therapy and engineering expertise. The company expanded to Portland, Oregon in April 1993, where Liz and Greg quickly acquired an impressive client list including the City of Portland, Hewlett Packard, Weyerhaeuser, Bonneville Power Authority, and many others.
In 2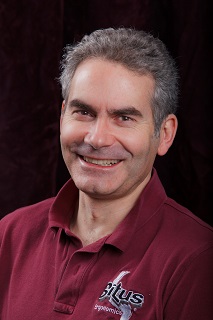 005 Situs Ergonomics, LLC was purchased by the present owners, Christopher and Deborah Krebs, after 12 years at Situs working under the supervision of founder Dr. Liz Dowler. Both served as research assistants to Liz as she pursued a doctorate in ergonomics from 1994-1996. (This ground-breaking research serves as the underpinning for the Situs philosophy of neutral posture office ergonomics.) Chris h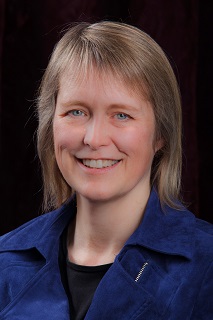 as an Engineering degree, and Deb has a Bachelor of Science and a Master's degree. Deb serves as consulting manager and supervises the staff of consultants who provide office ergonomic evaluations. Chris serves as CFO, an ergonomics consultant and manages the equipment sales and staff.
Situs, Inc. continues to be the manufacturer of Situs Brand Products which are sold in Alaska by Situs Ergonomics, LLC. Situs brand products include the patented Apoblio Drawer Keyboard Tray, Situs Slantboard Document Holders and Palmrest Platforms.
Clients
Situs has a well-established client list including government, Alaska's oil industry, and mid-sized companies from diverse backgrounds such as accounting, insurance, law, and utilities. Situs serves the ergonomics needs of government clients at the federal, state, and municipal levels. Situs receives referrals for Therapeutic Ergonomics Evaluations from many Anchorage physicians, chiropractors, insurance companies, and rehabilitation specialists.
It is typical for a medium sized company to call us to inquire about ergonomics, often because an employee has filed a workers' compensation claim. We will explain the value of our ergonomics approach and submit a proposal for a project including employee training and 10-25 ergonomics evaluations. The employee training class establishes our expertise and develops trust with the trainees. The evaluations are completed and reports submitted for each employee. Each report is accompanied by a quote for equipment that will meet the employee's needs. The reports are rated on a scale of 1-5 to help the employer prioritize with regard to budgeting concerns.
We are here to help our clients meet their ergonomics needs in whatever way that we can. Our staff can provide the knowledge and the expertise needed to fit our clients to their workstations and thereby reduce the ergonomic risk factors for future injuries. We are happy to work with our clients and if possible make the current furniture and equipment work for the user. If we can't get it to do what is needed for our clients then we offer new replacement equipment at some of the most reasonable prices in the State.